Elevating Comfort Across Sacramento and Beyond!
Elevating Comfort Across Sacramento and Beyond!
Expertise That Sets Us Apart
At Prime Genius, we stand out with our unmatched experience and dedication to delivering personalized solutions. Our values are rooted in professionalism, promptness, and customer satisfaction.
Unrivaled Expertise
Delivering Quality HVAC Services with Precision and Excellence.
Skilled Professionals
Group Ensuring Excellence. Reliability, Craftsmanship.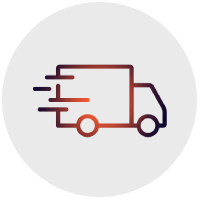 Dedicated Assistance
Customer Support that Ensures Your Comfort and Satisfaction.
Total Comfort Solutions
Your Trusted Partner for HVAC, Ensuring Serene Living Spaces.
Heating, Air & Appliances
At Prime Genius Heating, Air & Appliances, we are a family-operated enterprise dedicated to delivering premium HVAC solutions to homes. businesses, and marine establishments across Sacramento, Placer, Yolo, El Dorado, and San Joaquin Counties. Backed by licensed experts (#1067219), we extend complimentary consultations, exceptional equipment at competitive rates, and rapid same-day service, all aimed at promptly and effectively addressing your requirements.
With our superior AC solutions, stay cozy
and cool. We are your summer haven for installation and repairs.
Experience warmth and reliability all winter
long. Our experts handle installations, repairs, and maintenance.
Our HVAC care ensures year-long comfort.
For peace of mind, we enhance heating, cooling, and ventilation.
From fridges to dryers, our pros keep your appliances running smoothly. Repairs and maintenance, hassle-free.
Effective ventilation equals comfortable living. You can rely on us for efficient airflow and reduced energy use.
Take a deep breath inside. Our air quality services provide efficient purification to
ensure a healthier home.
Discover a new level of comfort and convenience for your home. Our skilled services guarantee a relaxing, productive, and comfortable environment for you. We're here to improve your lifestyle, from excellent climate control to outstanding appliances.
Committed to Enhancing Comfort & Confidence
Innovation is what drives Prime Genius Heating, Air & Appliances. Beyond just making sure you're comfortable, we're dedicated to helping you feel more confident in every aspect of your living space.
We at Prime Genius Heating, Air & Appliances are committed to setting higher standards for quality. We stand out from the competition because to our persistent adherence to industry best practices.
Delivering comfort to your door!
At Prime Genius Heating, Air & Appliances, we proudly serve an extensive service area encompassing various counties in California.
Hear What Our Satisfied
Clients Have to Say
We'd love to hear from you
Have questions or ready to experience the Prime Genius difference? Reach out to our friendly team today. Whether you're seeking heating, air conditioning, or appliance services, we're here to assist you.
Contact us today for a free consultation.
Frequently Asked Questions
Expert Tips Articles From Prime Genius
Blog
10 Home Heating Systems You Need to Know When winter arrives, the warmth of our homes becomes our refuge. The selection of a home heating system is critical in ensuring
Read More »
Blog
As the winter season approaches and temperatures begin to drop, your furnace becomes the heart of your home, providing warmth and comfort against the biting cold. However, like any mechanical
Read More »
Blog
Central air conditioning is a lifesaver during sweltering summers, but problems with your cooling system can turn your comfort into a nightmare. At Prime Genius Heating, Air & Appliances, we
Read More »